WELCOME TO
Karen Berry Real Estate School
Making real estate a BRES for North Carolina's future and current licensees. 
Worrying about taking your licensing exam?    Had problems passing?  It's been awhile since you took your class and you need a refresher?  We have the review for you!  The earlier you register the sooner you will receive the documents and begin to review the materials for the cram/exam prep session.
 We are offering a Full Day State and National Exam Prep 
  Saturday, October 22nd, 2022 9AM-5PM 
We have two sessions. State session in the Morning 9-1 & National Session in the Afternoon 2:00-5:00. Hour Lunch
You may take one session or both. Both sessions can be taken at a discounted rate of $150.
Individual Each session is $100. KBRES students can take the entire review for $100
  Instructor – Christie Berry   Christie consistently holds at least 80% pass ratio 
REGISTER FOR Cram Course HERE
Payment Also available by VENMO
@Karen-Berry-RES
Three methods for taking Real Estate Classes at KBRES CE, Pre and Post-Licensing Courses will be held "onlive" interactive through ZOOM, In-Person, as well as online and self paced.
  For Zoom and online self paced classes you will need is a electronic device with camera and microphone capabilities. For Zoom, I will send you an invite to join the ZOOM meeting within 30 minutes before the class begins. You click on the link. Run the program and you and voice capabilities will pop up on screen! I will be sending you emails days before your individual class start date. Dearborne will be providing you with the assistance to sign on & complete the online courses.
Click here for How to Join Zoom Video 
Exam Prep Classes and Tutoring Available through ZOOM while to PREPARE you for NC EXAMS. PSI test centers are open.
Christie Berry overs Exam prep courses as well as Tutoring one-on-one or in groups. Call for available time slots as well as rates. The Test Centers are closed and it may be hard to retain that test materials.  Not only do we offer the tutoring and review, but here is a Test Bank of Questions.
Click here to purchase the drill and Practice Question bank. Once on the site click the Exam Prep tab
Wednesday Nights Bible Study. Starting September. 
We will be MEETING THROUGH ZOOM as well as in person at the school. Email [email protected] with questions.  
WE HAVE ONLINE AT YOUR OWN PACE PRELICENSING IN ADDITION TO In-Person and ZOOM CLASSES! 
                             For Zoom, All you need is a computer with a camera, the Zoom app loaded (super easy) and about  four hours to set aside & participate in class!!  The class will be live and interactive.  Email a [email protected] for questions.  For online classes,  you will need a computer with a camera for final testing. Dearborn will offer assistance with the signing and completing the class.  You will be tested through class.
     We have completed several ZOOM and IN PERSON classes now with GREAT agent feedback! Fun, informative, interactive, convenient!! 
 <script async referrerpolicy="no-referrer-when-downgrade"
src='https://tag.simpli.fi/sifitag/02b9a520-dea5-0139-4833-06abc14c0bc6′></script>
Pre-Licensing
The Broker Prelicensing class is designed to prepare you for a successful career in real estate. The completion of the 75 hour course and passing of the final exam is a requirement for most people to be eligible to take the NC real estate licensing exam. The Broker Prelicensing Course covers basic real estate principles and practices. The course will cover brokerage law, property tax, real estate financing, closings, brokerage relationships and practice, contracts and other topics.
Post-Licensing
Real estate licensees are required to complete the three Broker Postlicensing Courses within 18 months after receiving their original Broker License to remove the "provisional status" and/or stay on active status. You may take as many post classes you wish at the same time.  Although they are Numbered 301, 302, and 303, you may take them in any order.
Continuing Ed
The North Carolina Real Estate Commission requires that all licensees complete a minimum of eight hours of Continuing Education (including an update and an elective course) by June 10 of each year in order to renew a license. 
Ethics course is a requirement if you a [email protected] The requirement is an Ethics course should be taken sometime with the prescribed three year window. Currently time frame is between Jan 1, 2019-Dec 31,2021.  You may take our provided ethics courses for both NCREC CE credit and NAR. 
See the Pre-licensing tab for the Next Day and Night Classes
AT YOUR OWN PACE online course available NOW
 Pre-licensing
STEP 1 to getting NC Real Estate License: Required 75 Hour Course
For more info and additional classes scheduled, go to Prelicense tab above.
Event Info & Sign up here
 712 Village Rd Shallotte, NC 28470
WEEKEND, NIGHT, T/TH and MWF classes offered
See Post tab above for specific date/registration
Post-Licensing
STEP 2: Three – 30 hour Courses to keep your NEW NC license active
Event Info & Sign up here
Go to Continuing Ed tab above for the dates.
All Day, 1 per day, night  & 

Weekend Options.
Continuing Education
Be sure to complete BEFORE June 10, 2021 Deadline!!!  ETHICS DEADLINE IS NOW DEC 31st 2021!
Event Info
To learn more about upcoming CE courses click here >>
or GO TO CE PAGE for details
Wilmington 28412 Location

Number of classes
Course #(s) and Date(s)
License # and Name
Payment Also available by VENMO
@Karen-Berry-RES
Teaching For Over 25 Years
Active Broker with BlueCoast Realty of Wilmington, NC
My real estate career began in 1995 while spending the summer in Nags Head, NC. I graduated from Peace College with an AA in Accounting and NCSU with an BS in Education. Immediately upon eligibility in 1997, I applied and received my NCREC approval to teach Real Estate Classes. In addition to teaching, real estate brokerage is a large aspect of my real estate career. I enjoy not only representing my clients and working transactions with area agents, but also being with them in the classroom. My personal life consists of two children (one in collage and one in high school), husband, Shane (25+ years). We can be found outside of work either on a ballfield, basketball court or near the water. I am a member of Myrtle Grove Baptist Church and supporter of local Fellowship of Christian Athletes FCA.
Teaching For Over 15 Years
Christie Berry began her real estate career in 2003. And, yep, she is my sister-in-law.  She graduated with a BA in Communication from the University of North Carolina Wilmington.  She has been productive in sales and property management as well as earned her GRI degree. It was in 2006 when she realized  real estate education was her passion.  She loves teaching and has many years of classroom and personal experiences to help her students' comprehension and even test anxiety.  Look for Christie's classes.  Help me welcome her!!
Over 18 Years of Real Estate Experience Licensed with
BlueCoast Realty
Lee Anne is an Eastern NC Native. She began her real estate career in 2003. She graduated with a BA from the University of North Carolina Wilmington.  She is productive in sales and property management. She currently hangs her license with Blue Coast Realty. Lee Anne has a fantastic personality and daily experience to make class informative and entertaining.  Help me welcome her!!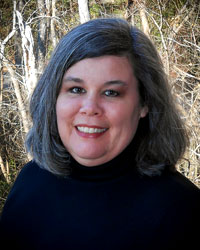 Stay Informed
Thanks to all of you who visited us through the year!!  
 To learn more about upcoming CE courses click here >>
What Students Have to Say
"The NC pre-licensing course is both demanding and challenging, but Karen made the class as enjoyable as possible. She goes above and beyond for her students while preparing them for success. Anyone looking to begin a career in real estate should definitely look into taking classes with Karen – she's a fantastic instructor and person!"
Vanessa L.
Wilmington, NC
"Karen Berry is an awesome Teacher! Very professional, knowledgeable and cordial."
"Karen Berry was terrific. My husband, Jeff Terry, has spoken very highly of her, and I now share his opinion. Thank you!"
"Karen took time to let us ask questions and give our opinions while staying on subject and being effective on time."
"Karen has a great and bubbly personality that made this course even better."
Looking to buy or list?
Use the buttons below to learn more!